9sense Podcast
a Satanic Perspective of Our Modern World
9sense is a weekly, live streaming Satanic podcast produced by Reverend Campbell, a Satanist and Priest in the Church of Satan. Each week the show is presented live on Sunday evenings and the following Monday morning it is encoded into an audio file and added to both the 9sense series RSS feed and the Reverend Campbell RSS feed.
The series is broken into three distinct segments addressing Satanism, Current Events, and an Entertainment feature respectfully. You can learn more about each segment and the history of the 9sense series below.
Latest Episode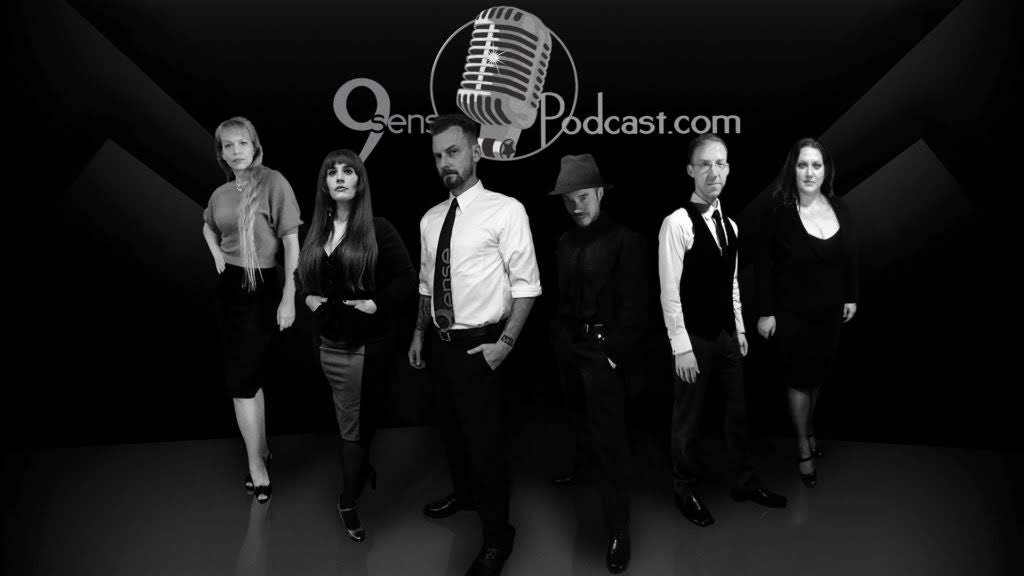 History of the 9sense Series
In January XLVI A.S. (2011 C.E.) I noticed a vacuum of not only Satanic media online, but of quality Satanic thought being expressed and shared. Sure there were music & comedy podcasts, forums and social media networks, but nothing spoke to Satanism in action, Satanism in the real world. There was nothing that stood out, sharing Satanic wit and wisdom, hence 9sense was born.
I. Name
I came up with the name 9sense from Anton Szandor LaVey's essay 'The Unknown Known' in The Satanic Rituals.
"Despite others' attempts to identify a certain number with Satan, it will be known that Nine is His number. Nine is the number of the Ego, for it always returns to itself. No matter what is done through the most complex multiplication of Nine by any other number, in the final equation nine alone will stand forth."

—Anton Szandor LaVey
The Unknown Known from The Satanic Rituals
I knew I wanted to use the number nine in the title, and I knew the framework of the podcast was going to be me, giving my two cents, so the name truly formed itself. Not to mention the natural play with the word: 9sense – nonsense. It just fit.
II. Format
I took cues from other podcasts I had heard, applying a format of intro, segments, and outro. I had planned on the podcast to last around an hour so adding skit-like intros to each segment helped fill the time and add character to each segment. I also knew I wanted a cold open tag line that would help not only explain what was to come, but allow listeners to contribute to each episode. Nothing fit the show quite like a line from The Rocky Horror Picture Show, "I would like, if I may, to take you on a strange journey."
The line proved to be quite successful, and throughout the show's five years, it received quite a variety from regular listeners reciting the line, to musical numbers, poetry and even character voices. It became a line of inclusion and fun, connecting the audience and hosts.
III. Segments
I wanted the podcast to be centered around Satanism, as I had been a member of the Church of Satan for 12 years already, but I didn't want it to be just me preaching. I ended up breaking up the podcast into sections. I would start with focusing on a bit of Satanic philosophy with The Devil's Advocate segment, news through a Satanic third-side perspective with the Infernal Informant segment, and highlighting some form of Satanic media or personality with the Creature Feature segment.
Later I would add other personal segments like The Bazaar of the Bizarre, which was a no-holds-barred approach to goofy or sexual thoughts or experiences I have had. 9sense Letters which was me answering listeners questions, Adam's Road Rage which started as an audio experiment of me ranting while driving, but ended up as video shorts. I also created special episodes. It started as four with my birthday episode, but ended up being three recurring themes. Walpurgisnacht Special which would focus on the hierarchy of the Church of Satan and ending with an all Satanic Witch Lesser Magic episode. The Greater Magic Specials were inspired by Reverend Bill M. of The Devil's Mischief and they delved into all aspects of Greater Magic. And finally The Horrific Holiday Specials which were fun and humorous skits and songs playing off the holiday season.

IV. Audience
The trouble with any new project is not having anyone see or hear it. With 9sense I started presenting the show live on camera Sunday nights and I would release the audio of that show on Mondays. I shared the show with every podcast website, and Satanic website or social media group I could find online. It became clear however, that more people were interested in listening to the audio format than tuning into the live show. Not to mention, the quality of the live show was lacking. I began to think listeners were judging the show based on my appearance, rather than the content. Once I stopped performing the show live, I was proven right, as more and more people were downloading 9sense in every week.
In an effort to increase the audience, I reached out to Radio Free Satan, an online Satanic podcasting network. They didn't have a show like 9sense and it seemed to be a perfect fit. There quickly became a problem. The owner of the network was getting messages from listeners about my language, topics and presentation, and she repeatedly confronted me on it. The way I saw it, I was bringing more to RFS than they were bringing to me, and I was unwilling to compromise my vision of 9sense. When the owner demanded to have other network show hosts have a say on who I had on 9sense, I knew I had to leave. It proved to be the right choice.
9sense's audience continually grew, and more so because I refused to play by anyone else's rules. I stayed true to my vision, and the audience was willing to come with me on that sometimes offensive, sometimes disturbing, but always entertaining journey. There was a trust the audience had with me. A trust that I wouldn't hold back from them, that I would always be honest with them, and it worked out brilliantly.
V. Contributors
I always know I wouldn't be able to continue this podcast alone, there was simply too little time during the week to prepare and with an hour of different content every week to create, it became a challenge. I began to think about inviting others to help me with the production of content. Thus began the introduction of contributer segments.

DOWN TO THE CROSSROADS
After a year of producing 9sense I was contacted by a listener, which developed into a friendship. Erin Latta regularly shared blues related posts (news, music and images) in social media, and being a fan of Delta blues, I asked if she would ever consider contributing a blues based musical segment to 9sense. She liked the idea and she created Down to the Crossroads, a segment that focused on post-war era blues. Every month she would present three blues tracks and we would discuss the song, its meaning, the performer and anything else that the music inspired.

AGENT PROVOCATEUR
I took a trip out to New York in XLVII A.S. to visit the new Black House. While I was there, I stayed with Darren Deicide so we could work on a track for my Blackhouse Blues project. I had interviewed Darren a number of times on the 9sense and we had developed a friendship. As we discussed politics and home-brewing and learning he actually has a column called Agent Provocateur in a newspaper, I asked him if he wanted to bring his particular perspective to 9sense. I loved the way he approached a topic, delving into all angles and shining light on a truth not many can see. He was very reluctant at first, and honestly throughout the podcasts life, but he agreed and tackled topics considered taboo, offensive or humorous with the authority of one who has done the research. It garnered him some hate mail, but more, respectful and appreciative fans as well.

I DREAM OF JESSIE
I used to share 9sense's show notes on Letters to the Devil, a Satanic message board. There were a number of individuals that I would take the time reading, and Jessie's were at the top of that list. She has a perspective that I had not hear before and a way of making a point so as to engage you rather than turn you off. In XLVIII A.S. I approached her about joining 9sense. She agreed and we began brainstorming names and directions. She brought so much real world advice and experience to 9sense, both attracting new listeners and cementing the existing ones. Her segment's episodes were posted on her personal blog "Drafts from a Satanic Windbag" every month.

MILITANT EROTICISM
After collaborating with Darren Deicide, he suggested I approach Aden Ardennes about contributing a segment about human sexuality. After a long teaser campaign and finishing up branding touches, Aden Ardennes presented his first episode of Militant Eroticism in XLVIII A.S. Militant Eroticism approached sex, behavior, and society with an iron fist, hitting hard his point home and daring anyone to disagree. It garnered it's fair share of dissidents, I even lost listeners who refused to tune in if I kept Militant Eroticism with the show, but I loved what Aden was doing. His style and perspective are needed, and with his segment episodes backed by research, there's only our own insecurities to argue with.

THE SATANIC TRADITION
I honestly cannot recall who contacted who about The Satanic Tradition. I only recall some type of correspondence with Reverend Merciless and an agreement to have him present his research on 9sense. Suffice it to say, in XLIX A.S., The Satanic Tradition came out with a bang. Though the segment only had four episodes, more were in the works, they were original, historically accurate and had the touch of a Satanic scholar.

UNORTHODOXY WITH WITCH ZAFTIG
I had been following Witch Zaftig's work for some time. She has a seductive and strong voice, so her delivery was always professional and attractive. She devoted her life to study, so I knew her facts and perspectives were solid, but she is also a Satanic Witch, so I knew she would be able to present her research through her particular Satanic lens. In XLIX A.S., I reached out to her, asking if she would be interested in hosting a segment on 9sense. It seemed like she was incredibly busy, but she agreed nonetheless, and she came out swinging. The information she shared was completely new to both myself and the audience, and it forced us to see the world and historical religion in a completely different way. The premise started as answering listener questions, and ended with us all following her journey through academia.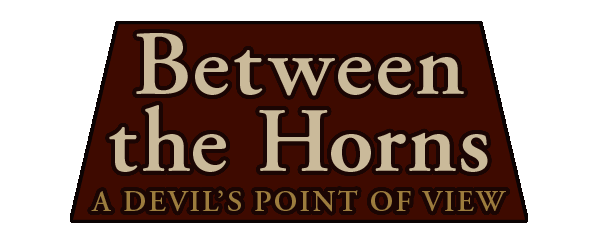 BETWEEN THE HORNS
I had featured Warlock Mandrake on the podcast, and shared his Pun Hell project. Since then I had been asking if he would like to contribute to 9sense with a segment. If memory serves, he turned me down a couple times, but in L A.S., he agreed to bring Between the Horns to 9sense. Warlock Mandrake created a total environment with his segment. The music, audio, total production was original, powerful and his perspectives were fresh and relevant.

SOMETHING DIFFERENT WITH HEATHER HEIGHT
During the Church of Satan Year 50 conclave in D.C., I gave a presentation about the Greater Satanic Conversation. Immediately following my presentation Heather Height gave hers. At the beginning she mentioned it was strange that 9sense didn't have a comedy segment. I replied that we will talk after, and we did. It was almost immediately after conclave that Something Different was born and began sharing Heather's perspective on humor, the comedy industry and media.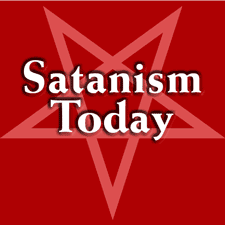 SATANISM TODAY
I had reached out to Magister Harris for information about the Church of Satan Year 50 Conclave media, and he said he had been meaning to talk to me. He was inspired to start Satanism Today up again and asked if I would be open to it being a segment on 9sense. Satanism Today was one of the inspirations for 9sense in the first place, so it was an honor to have it as a segment. Magister Harris brought his debut episode of Satanism Today to 9sense in L A.S.
VI. Ending
From the beginning I had said 9sense may not las as long as, but it will not live longer than 9 years. I regularly welcomed others to step up and take over what I had started, and after years of being on top of the Satanic media scene, many podcasts arose. Some were/are better than others, some took the format I created for 9sense and some did their own thing. None would match the authority and variety of 9sense.
I had been talking about ending 9sense for years. The reality is, it consumed my life. My free time was non existent and my family was taking the hit hardest. I reached out to my contributors in December, L A.S., letting them know I do not see 9sense going past Walpurgisnacht LI A.S.. After finally coming to the decision to move on, April seemed a world away, and quickly moved it up to the first of the year.
January 3, LI A.S. I aired the final episode with almost every contributor saying goodbye to their audience and 9sense.
VII. Legacy
I am proud of the legacy 9sense will leave behind, and it is because of the strength of what we created that I am keeping this archive alive. I thought I could say a final farewell to 9sense, but it has in its own strange way become like a child of mine. I cannot let go entirely.
In the last 5 years, I have met some incredible, and less than so Satanists. I have had the pleasure of becoming friends with the hierarchy of the Church of Satan, and connected with it's amazing fellow members. As a member of the Priesthood of Mendes, I will always be a present Satanist in life, representing the Church of Satan and Satanism with the authority and respect it deserves. And though 9sense is over, perhaps because it is over, I now have time to focus on my family, profession and other projects inspired by my passions.
So again, thank you for allowing me to take you on this strange journey. Enjoy the archives of 9sense and until the next project,
Hail Satan!
—Reverend Campbell